PAYROLL SOLUTIONS IN EVANSVILLE, IN & BEYOND
Providing a personalized payroll service for your business.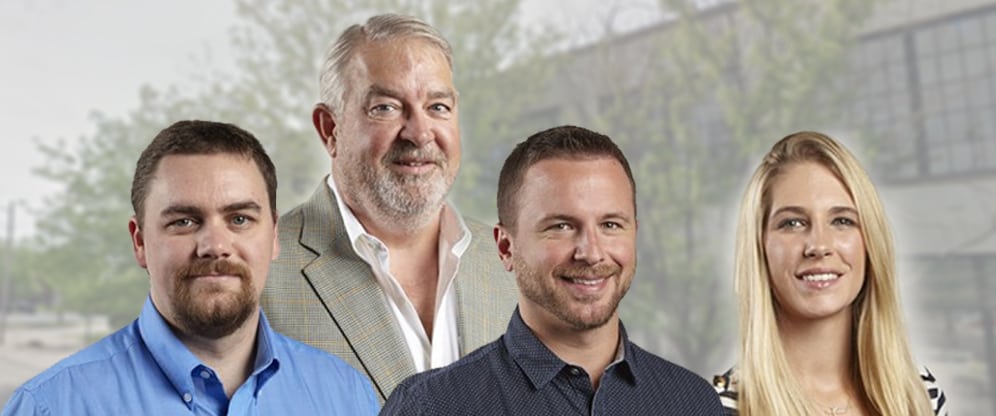 Save Time
Instead of spending entire days on payroll, let our team handle all the details! 
Save Money 
Time is money. Save both with Fourth Street Accounting Solutions. 
End the Headache
We eliminate the headaches caused by payroll errors and inefficiencies.
Managing your company's payroll can take days, even weeks, away from your ability to focus on running other aspects of your business. Processing your own payroll also presents the risks of unexpected errors or discrepancies, which can harm your business! By partnering with Fourth Street Accounting Solutions for your payroll needs, you can save valuable time while gaining the confidence that comes with knowing every single aspect of your finances is 100% error-free. No more headaches. No more stress. Just simple, streamlined, and – of course – accurate payroll solutions. Trust us with the details so you can focus on your business.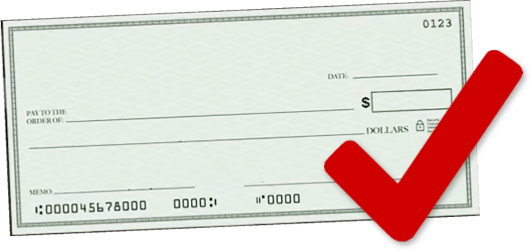 ACCOUNTABILITY AND ACCURACY
You can rest assured that Fourth Street Accounting Solutions will see that your employees are paid correctly, on time, and within the confines of the ever-changing IRS rules and regulations. We also ensure that your federal, state, and local taxes are filed accurately and paid on time.
It's no secret that processing payroll in-house is extremely labor intensive. By outsourcing your payroll to Fourth Street Accounting Solutions, you and your staff can focus on more productive activities — like growing your business!
How many hours do your employees dedicate to processing payroll each pay period? Don't forget to include the time spent on printing and distributing checks, calculating payroll tax deposits, preparing quarterly and annual tax returns, preparing and distributing W-2s and 1099s at year-end, and other such tasks. How much are you spending on hardware maintenance and software fees? If you are currently contracting with one of the big players in the payroll arena, you might be pleasantly surprised by the amount you can save by choosing Fourth Street Accounting Solutions! Our company will likely save you money no matter how you are currently processing your payroll.
Our Payroll Service Features 
Our service offers a variety of advanced features, including: 

State-of-the-art online payroll system accessible right from your desk

Integrated HRIS solutions to meet your company's exact needs

Custom accruals setup for tracking PTO, Vacation, Sick Time, etc.

Custom and Standard Reports automatically uploaded each pay period

Employee Self-Service Portal allows employees to access their information from anywhere

Restart option for any or all steps during the payroll process

Standard exports for electronic journal entries, retirement plan reporting, flexible spending deposit, positive pay

NACHA files

Unlimited direct deposit accounts

REAL PEOPLE who know you and your business!
Online Access Allows Your Company To
Review and/or edit basic company account information. Review and/or edit employee information, including:
Manage employee pay types and direct deposits

Manage employee pay deductions and taxes

Manage employee benefits and time-off accruals
Enter and submit payroll by using a simple five-step process:
1. Choose the company and select dates
2. Import
3. Enter payroll data
4. Check totals
5. Submit payroll
Use a responsive payroll grid that feels like a local application and allows you to:
• Change the grid dynamically
• Add and/or remove columns
• Add pay types on the fly
• Perform instant searches - all without refreshing the screen
Review previous payrolls in order to produce:
• Summary totals of payrolls by pay type, location, department, division and/or job
• Employee level detail of payrolls
Conveniently batch print checks. View and print over 200 types of PDF reports, depending on employer preference. Reports are printed and uploaded automatically to the payroll system after each pay period. Utilize an "Employee Self-Service" portal that permits them to view and/or print paystubs and W-2s.
Other Applications
Our payroll processing system also offers several robust applications, including: 
Payroll Tax Processing Features 
All federal, state, and earned income tax tables

Compliance with all federal, state, and city/local taxing authorities

Direct printing on federal forms

Filing of all required payroll tax returns on behalf of the client

Magnetic media and e-file reporting capabilities

State and local reciprocity
Reports 
Our payroll services in Evansville, IN include over 200 available reports
Benefit and termination report with statistics

Deduction register by type of deduction

Direct deposit and pay registers

Employee benefits summary

Employee census, termination summary, and detail

General ledger detail and summary

Gross-to-net summary

Hard copy of employee master file and employee year-to-date summary

Labor distribution report utilizing both payroll and temporary help hours

Labor statistics and allocation

W-2s and quarterly tax report with magnetic media capabilities

Workman's compensation
Employee Self-Service (ESS)
Whether your employees are at work or at home, they'll have password protected access to review their own specific personal and work-related information, and the ability to update certain information online by logging on to Fourth Street Accounting Solutions' secure website and using the Employee Self-Service (ESS) application. Their information is right at their fingertips and available to them 24 hours a day, 7 days a week!
Employees have access to the following information:
Earnings history

Paid time off balance(s)

Tax withholdings

W2 reprints

. . . and more!
For more information or questions about ESS, contact our team!